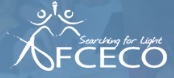 It is with heavy heart, we share that we lost our beloved Cristina Cattafesta, who died today in Italy. We were shocked and heartbroken by the loss of such a dear friend who cared so deeply about us, whenever we needed help, Cris was there with her open arms.
The children, the girls and boys, the cooks and guards, the entire staff and every piece of the orphanage, will forever be around, reminding you, Cris jan, of the love you shared with us. Your memory will reside forever in our hearts. Please reset in peace!
We send our sincere condolences and share this sad moment with our Italian friends and her family.