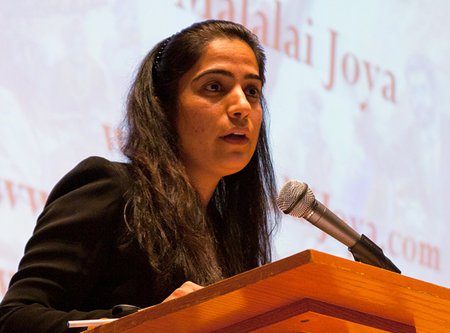 I am deeply sad that a great supporter and hardworking friend from Italy Cristina Cattafesta left us forever and joined eternity.
Despite having cancer for many years, she never gave up fighting and working for the sake of our suffering people and especially Afghan women.
On behalf of CISDA organization, she wholeheartedly defended the rights of Afghan women and supported the fight of Kurdish heroic resistance in Rojava. She was against the warmongering and terrorist-fostering policies of the US/NATO, so stand by Afghanistan's progressive forces and individuals to combat occupation and fundamentalism.
On behalf of the oppressed people of Afghanistan, I offer my heartfelt condolences to her kind partner Edoardo Bai, all family and friends of CISDA for losing a diligent and dedicated member. We are with you in this heartbreaking grief. As a genuine friend of Afghan people, Cristina will never be forgotten!