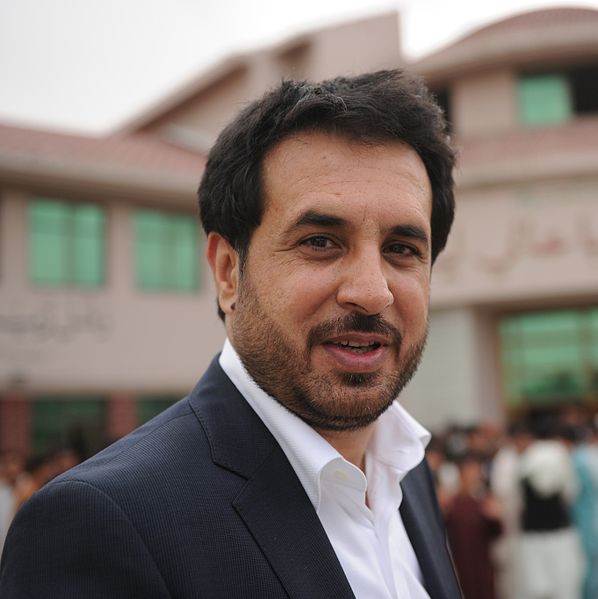 CARRIERA POLITICA
- Governatore della provincia di Ghazni dal 2001 al 2005
- Governatore della provincia di Kandahar dal 2005 al 2008
- Ministro degli affari tribali e di confine dal 2010 al 2012
- Capo della Direzione nazionale della sicurezza (NDS) dal 2012 al 2013
- Ministro della difesa da dicembre 2018 al 2021
- Capo del nuovo movimento politico "Omid-i-Saba" da lui fondato nell'agosto del 2018
COSA SI DICE DI LUI
Da Wikipedia
Violazione dei diritti umani
Asadullah Khalid è stato accusato di essere coinvolto in numerose violazioni dei diritti umani. Nel 2009, Richard Colvin, un ex vice ambasciatore canadese in Afghanistan che ha lavorato a stretto contatto con Khalid, ha testimoniato davanti al parlamento canadese che Khalid era direttamente coinvolto nella tortura. Ha detto che Khalid stava controllando una banda criminale e che aveva ucciso persone che si erano messe sulla sua strada.
Nell'aprile 2010, CBC News ha rivelato l'esistenza di documenti governativi canadesi di alto livello che riportavano il coinvolgimento personale di Khalid in gravi violazioni dei diritti umani nella sua prigione privata. Diverse fonti riferiscono che il centro di detenzione privato si trovava sotto la pensione di Khalid mentre era il governatore di Kandahar. I documenti hanno anche mostrato che Christopher Alexander , un alto funzionario canadese che lavora con le Nazioni Unite, ha affermato che Asadullah Khalid aveva ordinato l'uccisione di cinque lavoratori delle Nazioni Unite con i bombardamenti, presumibilmente per proteggere i suoi interessi nella droga.
Graeme Smith di The Globe and Mail ha condotto un'indagine sulla Brigata 888 (un'unità sotto il comando diretto di Khalid) e ha scoperto che il palazzo del governatore di Khalid conteneva centri di detenzione privati. Graeme Smith ha inoltre affermato che i generali canadesi conoscevano la brutale tecnica impiegata per torturare i detenuti in quelle celle. Una fonte afghana ha detto che il palazzo assumeva un operaio ogni poche settimane per applicare vernice fresca alla stanza degli interrogatori. Questo è stato fatto per nascondere il sangue sui muri. La fonte ha anche segnalato la presenza in città di altre celle informali gestite da Khalid.
Khalid è stato anche accusato di essere coinvolto in atti di violenza sessuale contro le donne e le ragazze. Human Right Watch ha affermato che esiste una "prova forte" che suggerisce che Khalid fosse coinvolto in atti di violenza sessuale contro donne e ragazze, quando era governatore di Ghazni e Kandahar. Khalid avrebbe minacciato le vittime di conseguenze se avessero detto a qualcuno quello che era successo.
Traffico di droga
Anche Asadullah Khalid è stato accusato di essere coinvolto nel traffico di droga . Kabul Press nel 2009, citando diverse fonti del palazzo presidenziale afghano , descrisse Khalid come "il membro più cruciale di un sindacato di produzione e contrabbando di stupefacenti". Khaled Monawar, durante il suo mandato come rappresentante permanente dell'Afghanistan presso le Nazioni Unite a Vienna nel 2007, disse che Khalid non aveva alcun piano per sradicare l' oppio dalla provincia e non era nemmeno interessato a seguire il piano esistente. (1)
Da Rawanews
Il 29 agosto 2012 il presidente Karzai ha sostituito l'ex capo dell'intelligence Rahmatullah Nabil con un famigerato criminale di guerra, Assadullah Khalid,noto per le torture e le uccisioni di uomini e donne innocenti nel sud dell'Afghanistan. Assadullah Khalid possiede una milizia criminale, nota come Brigata 888 e prigioni segrete.
Assadullah Khalid e la sua brigata 888 sono accusati di violazioni dei diritti umani, inclusi stupri e torture, durante il suo governo. Il Canada sosteneva la Brigata 888 e la considerava un alleato fidato che proteggeva gli avamposti canadesi a Kandahar. Il sostegno militare e finanziario del governo canadese ha incoraggiato la Brigata criminale 888 a torturare, stuprare e uccidere i civili a Kandahar. I canadesi che lo sapevano hanno affermato di non aver assistito ad abusi da parte della Brigata 888. Tuttavia, gli afghani comuni chiedono perché l'esercito canadese stesse favorendo i crimini della Brigata 888. Un quotidiano canadese, The Globe, ha riferito che i soldati canadesi "vivevano accanto" al personale della Brigata 888 nel palazzo del governatore a Kandahar, e "ha aiutato ad addestrare gli afgani, che commettevano abitualmente torture".(2)
Da Human Right Watch
Prove credibili di gravi violazioni dei diritti umani e crimini di guerra legati a Khalid lo hanno seguito per tutta la sua carriera nel governo. I rapporti sono venuti alla luce per la prima volta durante il mandato di Khalid come governatore di Kandahar, un tempo in cui migliaia di truppe canadesi avevano sede nella provincia. Un documento ufficiale interno canadese ha descritto le accuse di violazioni dei diritti umani attribuibili a Khalid come " numerose e coerenti ". Il diplomatico canadese Richard Colvin ha testimoniato a una commissione parlamentare canadese nel 2009 che Khalid ha perpetrato sparizioni forzate e detenuto persone in prigioni private. La testimonianza includeva prove del coinvolgimento personale di Khalid nella tortura dei detenuti. Chris Alexander, un alto funzionario canadese che all'epoca lavorava con le Nazioni Unite in Afghanistan,ha affermato che Khalid ha ordinato l'uccisione di cinque lavoratori delle Nazioni Unite in un attentato sul ciglio della strada a Kandahar nell'aprile 2007.
Ci sono anche forti prove che implicano direttamente Khalid in atti di violenza sessuale contro donne e ragazze quando era governatore di Ghazni e Kandahar. Khalid avrebbe minacciato le sue vittime , dicendo che "sarebbero state uccise e le loro famiglie distrutte se avessero detto a qualcuno cosa era successo". (3)
LA SUA STORIA
Haji Asadullah Khalid è nato nella provincia di Ghazni in Afghanistan il 10 giugno 1970 da una famiglia pashtun Taraki Ghilzai. Suo padre prestò servizio come parlamentare durante il regno del re Zaher Shah, mentre nei giorni successivi suo zio divenne un noto comandante di Ittihad-i Islami. Lo stesso Asadullah Khalid divenne affiliato al partito Ittihad e al suo leader Abdul Rab Rasul Sayyaf .
Durante il governo dei talebani (1996-2001), Khalid prestò servizio nella resistenza anti-talebana come parte della fazione Ittihad. L'Afghanistan Analyst Network scrive che Khalid potrebbe aver recuperato "i missili Stinger per conto del capo di Ittihad, Sayyaf", cosa che potrebbe averlo portato ai primi contatti diretti con la CIA. Il racconto personale di Khalid di quel periodo è che studiò legge in Tagikistan .
Dopo la caduta del regime talebano, Khalid ha lavorato con la direzione nazionale della sicurezza, dipartimento 5, ma poco dopo è diventato governatore della sua provincia di Ghazni, carica che ha ricoperto fino al 2005. Dopo un rimescolamento nel 2005 da parte del presidente Hamid Karzai , Khalid è stato spostato dalla provincia di Ghazni per diventare il nuovo governatore della provincia di Kandahar. In qualità di governatore, ha affermato di credere nel coordinamento degli sforzi internazionali e nazionali per portare stabilità in Afghanistan.
All'inizio del 2007, Asadullah Khalid è sfuggito a un tentativo di omicidio. È stato preso di mira da un attentatore suicida talebano. Il suo corteo è stato distrutto ma è sopravvissuto con solo lievi ferite.
Khalid è stato nominato Ministro degli affari tribali e di confine nel 2008. Nel 2011, oltre ad essere responsabile del Ministero, è stato nominato rappresentante speciale del Presidente nelle province di Loy Kandahar (cioè Kandahar, Helmand, Zabul, e Urozgan). In qualità di inviato fidato del presidente Karzai ed esperto di sicurezza, ha portato in breve tempo stabilità e pace nelle province sudoccidentali.
Nell'ottobre 2011 Khalid è sopravvissuto ad un altro attentato alla sua vita. Un anno dopo, nel settembre 2012, l'Assemblea nazionale dell'Afghanistan lo ha approvato come capo della Direzione nazionale della sicurezza (NDS), che è il servizio di intelligence afghano. È molto simile a quello del Dipartimento per la sicurezza interna degli Stati Uniti (DHS) da cui riceve formazione e supporto.
Pochi mesi dopo, il 6 dicembre 2012, Khalid è rimasto ferito durante un tentativo di attentato talebano a Kabul. L'incidente è avvenuto nella zona Taymeni della città, all'interno di una delle tante guesthouse che NDS utilizza a Kabul per ridurre il rischio di un attacco. Funzionari afgani hanno detto che Khalid aveva bisogno di trasfusioni di sangue, ma il presidente Hamid Karzai ha negato la gravità e ha descritto l'attacco come "un atto di terrorismo codardo". Zabiullah Mujahid ha confermato che i talebani erano responsabili dell'attacco. I politici in Afghanistan, compreso il presidente e i membri del parlamento, hanno accusato elementi in Pakistan di aver organizzato il tentativo di assassinio di Khalid.
Nel giugno 2013, Khalid è tornato negli Stati Uniti per ulteriori cure mediche dopo che le sue condizioni erano peggiorate per le ferite provocate nel dicembre 2012. Rahmatullah Nabil ha ripreso il ruolo di direttore ad interim dell'NDS dal 31 agosto 2013 mentre Khalid si stava riprendendo. Nabil è stato ufficialmente riconfermato Direttore il 28 gennaio 2015. (4)