CISDA

Coordinamento Italiano Sostegno Donne Afghane
CISDA

Finestre Afghane

TESTIMONIANZE DALL'AFGHANISTAN
CISDA

Osservatorio Afghanistan

NOTIZIE DALL'AFGHANISTAN
CISDA

I nostri progetti

DALLA PARTE DI CHI NON HA VOCE
CISDA

Vite Preziose

SOSTEGNO A DISTANZA DI DONNE E BAMBINE AFGHANE VITTIME DI VIOLENZA
CISDA

Cosa puoi fare

DALLA PARTE DI CHI NON HA VOCE
CISDA

Controvento

PAGINA DI CONTROINFORMAZIONE
CISDA

Borsa di Studio
Cristina
Cattafesta
CISDA

Progetti
per le scuole italiane

DALLA PARTE DI CHI NON HA VOCE
Sostieni i progetti CISDA
Come contattarci
Puoi scriverci all'indirizzo e-mail cisdaonlus@gmail.com se sei interessato a:
avere maggiori informazioni su quello che facciamo
sostenere uno dei tanti progetti in Afghanistan e in
...
Leggi tutto...
Si possono organizzare concerti di musica classica per raccogliere fondi a sostegno dei progetti delle nostre associazioni.
I due musicisti Daniele Sabatini e Simone Rugani sono disponibili, è necessario avere una sala con pianoforte e buona acustica.
Potete contattarci per
...
Leggi tutto...
Dona con Pay Pal
Dalla favola africana del colibrì:

Il leone chiamò il piccolo colibrì e gli disse: "Oggi abbiamo imparato che la cosa più importante non è essere grandi e forti, ma pieni di coraggio e di generosità.
Oggi tu ci hai insegnato che anche una goccia d'acqua può essere importante e che insieme si può spegnere un grande incendio."
WE SUPPORT GIRLS BACK TO SCHOOL!
WE SUPPORT GIRLS BACK TO SCHOOL - IPSIA Settembrini
IIS-ITSOS Marie Curie/Liceo Linguistico, Milano, classe 2C LL
Video realizzato dall'IPSIA Settembrini, Milano.
Si aggiudica il libro in premio per essere pervenuto a CISDA Onlus- Scuola tra i primi dieci.
THE BOYS OF IPSIA SETTEMBRINI, SCHOOL IN MILAN, FOR AFGHAN GIRLS
La campagna per esprimere solidarietà alle studentesse afghane espulse dalle scuole, lanciata per un 25 aprile di Resistenza Scolastica, sta ricevendo numerose adesioni.
Pubblichiamo qui e sui nostri canali social, Facebook e Instagram, i video e le foto ricevute in ordine di arrivo.
Divulgheremo tra le studentesse afghane e rilanceremo sui social afghani tutti i vostri contributi.
Le scuole che hanno inviato i primi dieci video riceveranno in premio un libro sulle tematiche afghane.
CONTINUATE A PARTECIPARE NUMEROSI!
COMUNICAZIONE PER CHI VUOLE AIUTARE
Stiamo ricevendo, in questi giorni drammatici per l'Afghanistan, numerose mail e telefonate di persone ed associazioni che esprimono la loro forte indignazione per la condizione di sofferenza in cui il popolo afghano e soprattutto le donne sono costrette.
Il CISDA ringrazia tutte le Associazioni e i singoli che stanno esprimendo la loro solidarietà e si propongono per aiutare e sostenere il popolo afghano. Sui nostri canali social troverete informazioni e notizie che riceviamo direttamente dai nostri contatti nel paese. Attualmente la priorità resta quella di dare voce alle forze democratiche che sosteniamo pienamente.
Ci scusiamo pertanto se non riusciamo a rispondere ad ogni richiesta, ma per ora possiamo solo rinnovare il nostro appello a sostenere la campagna che il CISDA ha avviato per una raccolta fondi a favore delle organizzazioni e dei movimenti con cui collaboriamo da anni.
Per chi si reso disponibile ad accogliere le persone che devono lasciare il Paese, invitiamo ad aspettare le decisioni delle istituzioni nazionali ed internazionali rispetto all'avvio di corridoi umanitari. Qualora avessimo notizia di reti di solidarietà fidate provvederemo a renderle note.
Chi volesse contribuire anche con una piccola cifra può farlo con un bonifico sul conto del CISDA, specificando nell'oggetto "DONAZIONE LIBERALE – EMERGENZA AFGHANISTAN".
BANCA POPOLARE ETICA agenzia via Scarlatti 31 – Milano
IBAN: IT74Y0501801600000011136660

Registrazione dell'incontro "A scuola di diritti umani?" tenutosi in modalità telematica il giorno 25-03-2021.
Il meeting è stato realizzato con la speciale collaborazione di Francesco Boschi e dell'associazione Dajai odv.
Interventi:
"Nativi americani, fu genocidio?" di Naila Clerici, docente dell'Università di Genova
"Essere giovani in Afghanista" di Linda Bergamo, dottoranda all'Università di
...
Leggi tutto...
di Eleonora De Pascalis (CISDA)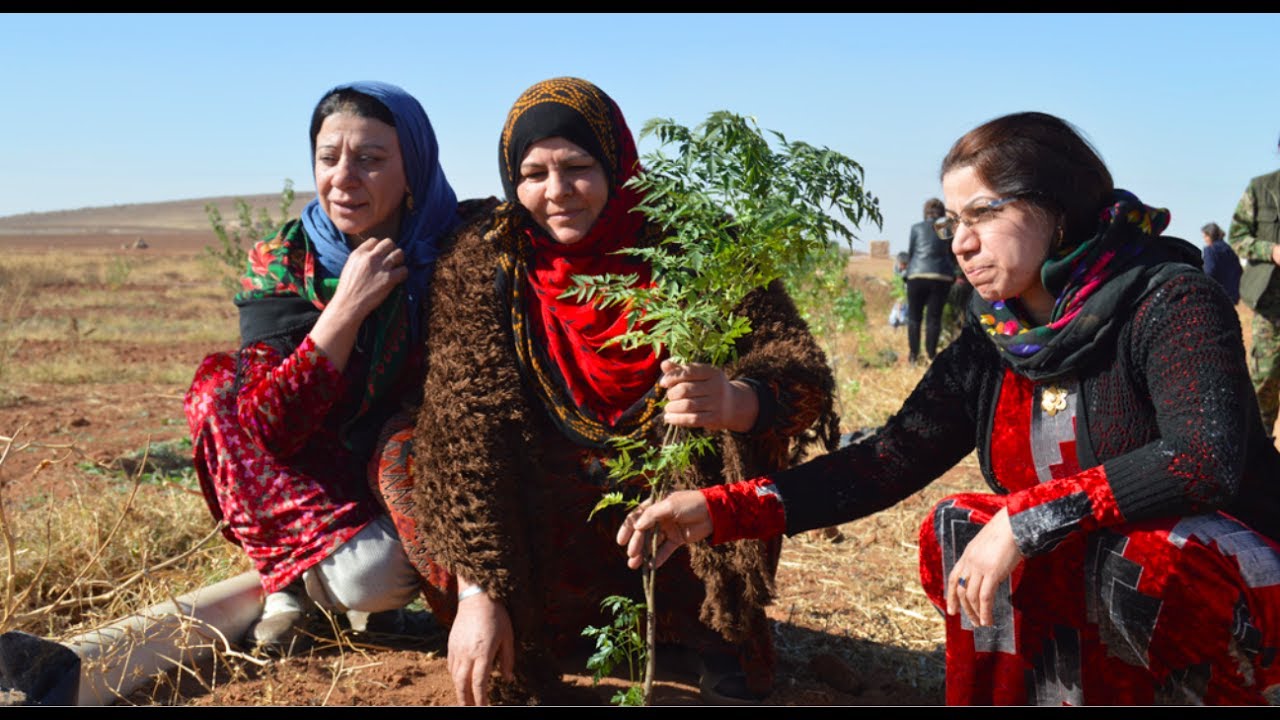 A Jinwar, in Rojava, Siria del nord, un pugnale di luce dirada l'oscurità di un'abitazione spoglia, i suoi tappeti tradizionali, e il cibo disposto in tavola. La quotidianità catturata dalla videocamera incornicia le ore dedite al lavoro, il gioco dei bambini, e alcuni volti dai tratti europei, la musica di una chitarra, e racconta la messa in opera di una comunità libera e autogestita dalle donne. Jinwar, che in lingua locale significa terra delle donne, nasce dal bisogno di concretizzare il cambiamento che le sue fondatrici immaginavano fin dal 2016, a cui sono seguiti due anni di gestazione
...
Leggi tutto...
Progetti in Afghanistan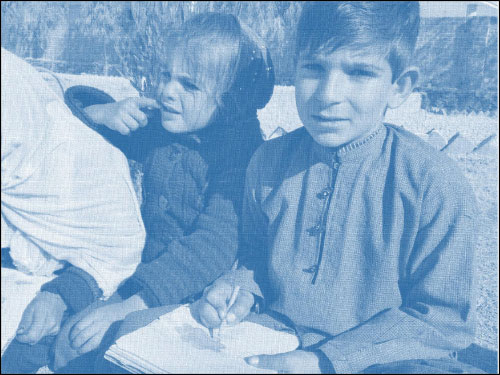 Durante i quattro mesi di attività della Scuola elementare"Aisha", oltre agli esami di metà anno, gli incontri genitori-insegnanti e il programma in commemorazione di Nakamura, ci sono state altre attività.
Abbiamo avuto programmi nuovi e diversi nella scuola, inclusi la formazione di vari gruppi per lo sport, l'agricoltura, temi culturali, ordine e pulizia. ecc. nei quali gli studenti, con la cooperazione degli insegnanti, hanno portato avanti molte attività.
Oltre all'insegnamento, secondo un calendario giornaliero, i bambini hanno partecipato molto nei
...
Leggi tutto...
21 marzo 2022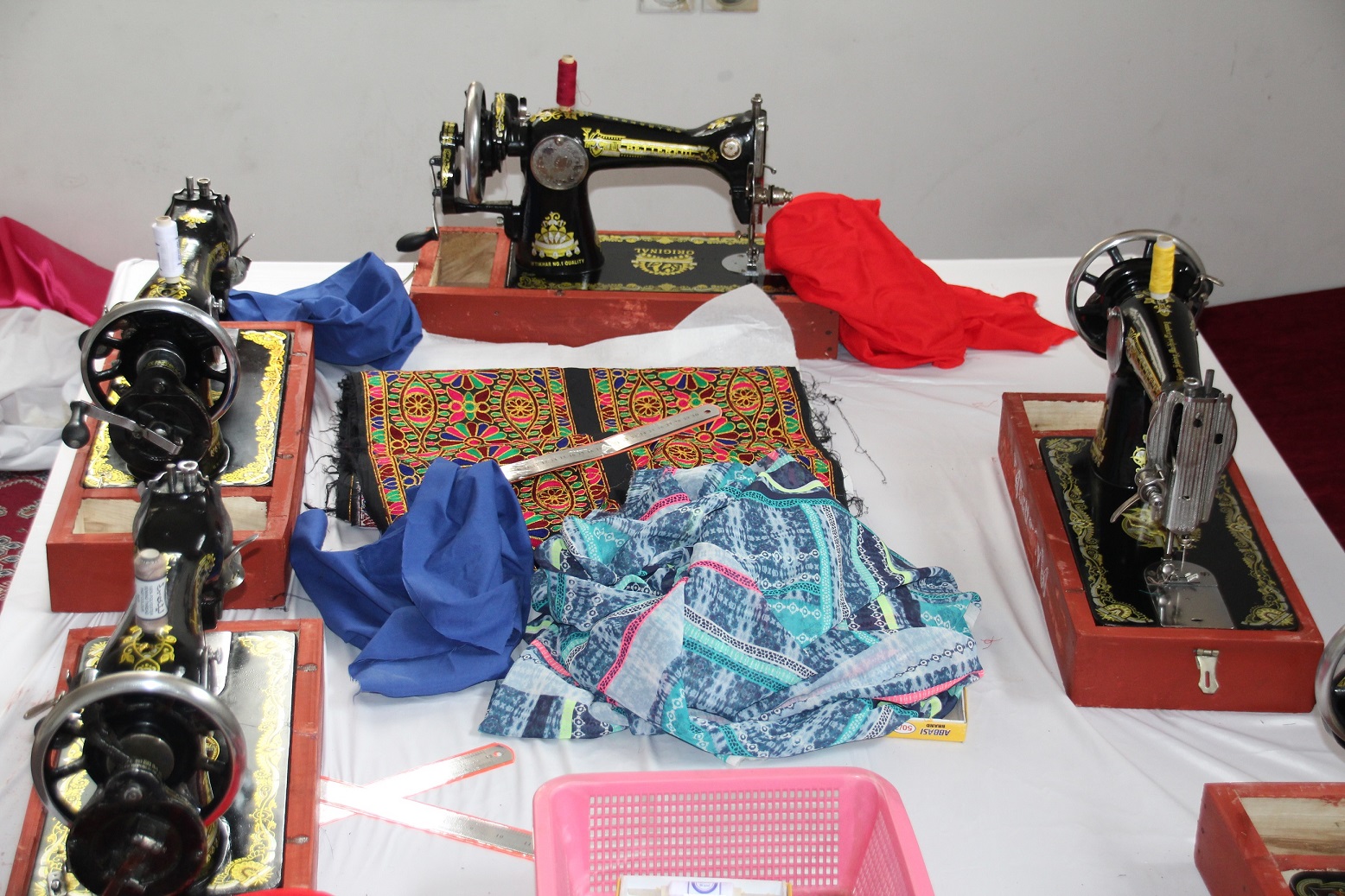 Dopo che i talebani hanno preso il controllo dell'Afghanistan HAWCA che aveva un centro di assistenza legale per le donne vittime di violenza finanziato dal CISDA è stata costretta con le nuove leggi talebane in vigore a chiuderlo. In accordo con il CISDA è stato trasformato in "Centro per implementare la competenza delle donne" ed è stata aperta una classe di sartoria.
Progetto
Centro per implementare la competenza delle donne
Associazioni

...
Leggi tutto...
Il C.I.S.D.A. - Coordinamento Italiano di Sostegno alle Donne Afghane Onlus
è nato nel 1999 su iniziativa di una serie di associazioni e realtà italiane che da anni lavorano sui temi dei diritti delle donne, contro i fondamentalismi e le guerre.
Il C.I.S.D.A. promuove progetti di solidarietà a favore delle donne afghane in partnership con associazioni di quel Paese.
I progetti sono stati realizzati anche grazie alla collaborazione di associazioni italiane, enti locali, del Ministero degli Affari Esteri e dell'Unione Europea.
5×1000 ALLE DONNE AFGHANE
C. F. 97381410154
CISDA Onlus
BANCA POPOLARE ETICA
Agenzia Via Scarlatti 31 – Milano
IBAN: IT74Y0501801600000011136660
Il CISDA oltre all'Afghanistan...
CONTROVENTO
Controvento è la nostra pagina di controinformazione.
I dati riportati provengono da fonti afghane e internazionali, che abbiamo sempre cura di citare dove possibile. N.B. Le citazioni dell'etnie sciita/sunnita/tagika riportate nelle schede, hanno il solo scopo di evidenziare come tali appartenenze vengano utilizzate a fini di convenienza.

Il Cisda fa parte della rete In Difesa Di – per i diritti umani e chi li difende che è stata fondata per aprire in Italia uno spazio di riflessione sul tema dei difensori/e dei diritti umani sempre più a rischio e per chiedere al Governo, al Parlamento e agli enti locali di impegnarsi per la loro tutela e protezione.
MEENA (1956-1987) è nata a Kabul. Durante il suo periodo scolastico, gli studenti a Kabul e in altre città afghane erano profondamente impegnati in attività sociali e nei crescenti movimenti di massa.
Meena ha lasciato l'università per dedicarsi come attivista sociale ad organizzare le donne ed educarle. Perseguendo la sua causa per ottenere il diritto alla libertà e all'espressione e conducendo attività politiche, Meena ha posto le basi per la fondazione di RAWA nel 1977.
Questa organizzazione intendeva dare voce alle donne dell'Afghanistan private dei loro diritti e costrette al silenzio. Meena iniziò una campagna contro le forze sovietiche e il loro regime fantoccio nel 1979 e organizzò numerose marce e incontri in scuole, college e all'Università di Kabul per sensibilizzare l'opinione pubblica.
Un altro grande servizio reso da lei alle donne afghane è stato il lancio di una rivista bilingue Payam-e-Zan (Il messaggio delle donne) nel 1981. Per mezzo di questa rivista RAWA ha potuto lanciare con coraggio ed efficacia la causa delle donne afghane. Payam-e-Zan ha costantemente denunciato la natura criminale dei gruppi fondamentalisti.
Meena ha anche organizzato le scuole Watan per i bambini rifugiati, un ospedale e centri di artigianato per donne rifugiate in Pakistan per sostenere finanziariamente le donne afghane.
Alla fine del 1981, su invito del governo francese, Meena ha rappresentato il movimento afghano di resistenza al Congresso del Partito Socialista Francese.
La delegazione sovietica presente al Congresso, guidata da Boris Ponamaryev, ha lasciato la sala con vergogna quando i partecipanti applaudivano e Meena mostrava il segno di vittoria.
Oltre alla Francia Meena ha visitato anche vari altri Paesi europei e incontrato le personalità più importanti.
Il suo lavoro sociale attivo e la sua difesa effettiva contro le posizioni dei fondamentalisti e del regime fantoccio hanno provocato l'ira dei Sovietici e dei fondamentalisti; fu assassinata dagli agenti del KHAD (il braccio aghano del KGB) e dai loro complici a Quetta, in Pakistan, il 4 febbraio 1987.
5x1000
Destina il 5x1000 alle donne afghane attraverso il CISDA
Codice Fiscale 97381410154